About us
BKR Productions is a professional Mobile DJ company which specializes in making your special events spectacular! We also provide custom Trivia Shows, Karaoke Shows, and Dance Floor Lighting packages. We also provide music/audio production as well. It was created in 1999 by Cris Ratkovic. The company is currently located in the San Francisco Bay Area in California.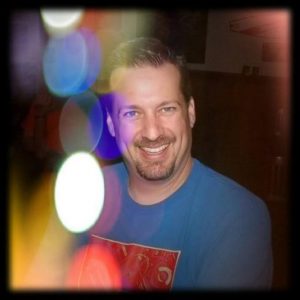 Cris Ratkovic (DJ BKR) has been a DJ/Composer since the late 80's. After DJing house parties and private events for years, in the year 2000 he incorporated using his DJ name to help reach his goals. Also in 2000, the San Jose Sharks Organization approached him to compose a special 10th anniversary theme (GODSPEAK – Puck This!, a DJ BKR music project) to be played in the Shark Tank before every game! Cris went on to release 8 albums under the name GODSPEAK and also a collaborative DJ effort called THE PROJEX. He has also been mixing and producing for several other artists such as; Bay Area Freestyle Rap Champion A-Wolf, DJ Salsaman, DJ Kemars, Bay Area Soprano Vocalist Danielle Bixby, X42 and many more.
In 2006, BKR Productions shifted to feature their Mobile DJ services as the main focus of the company. We have been supplying all types of events (wedding, corporate, youth, school, etc.) since then. And clients love us (just click on the reviews tab!).
On top of all of his DJ duties, Cris also has several regular weekly trivia shows, as well as a weekly karaoke show! Feel free to come and check one out!